Now You Can Exhibit

Wesley

at Your School, College or University!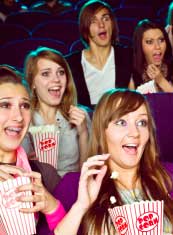 Foundery Pictures has created two special affordable license agreements to allow educational institutions to exhibit the award-winning feature film Wesley.
Standard Academic License
This license, which is similar to the movie licenses issued by companies such as Swank, allows the school to promote and exhibit the movie on campus with free admission for students. faculty, and staff. Admission may not be charged, and the event may not be promoted off-campus through press, radio, or television. However, the event may be promoted on-campus through posters, flyers, email, campus radio, campus cable channel, and other means that are primarily aimed at students and faculty.
Ticketed Event
The "Ticket Split" license allows your institution to screen the movie as a public event and charge admission. This license permits wide promotion to the public via press, radio, television, and other means. Admission comparable to local first-run cinema prices is charged, and the box office net (after deduction of taxes and credit card fees) is split 50%/50%. A Box Office Report must be filed within 7 days of the event, and payment is due within 30 days of the event.
Please be aware that issuing a Ticketed Event License to your institution means we must remove your entire market from exhibition by first-run theaters in your area.
Want to do something different? Contact us directly at 336-946-2080!
Ready to get started?
CLICK HERE to register for the license that is best suited for your institution!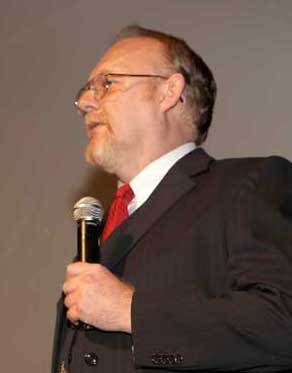 Don't have a good setup to show a movie to a large audience? Inquire about our MOBILE CINEMA!
Does your school have a TV/film production program? Inquire about having award-winning director and filmmaker John Jackman speak at the screening and do a workshop for your students! His book Lighting for Digital Video and Television is used as a text at many university programs, and has now been reprinted in a third, full color edition. Jackman has either spoken or led workshops at such prestigious institutions as the Library of Congress, the American Film Institute, and the National Association of Broadcasters.
---
"God would not have given us wits if He did not wish us to use them!"
- John Wesley in the movie Wesley