"This movie may just stir you to deepen your spiritual roots. How many films do that?"

What happens when a smart, talented young man desires to serve God…but is mostly driven by his fear of death and Hell? How is a conflicted heart torn by love and desire? And what happens when that heart finally discovers grace?
A Heart Transformed Can Change the World!
In this powerful true story, based directly on the private journals of John and Charles Wesley, we glimpse the private struggles of one man who would go on to found the Methodist movement - and another who would become one of the most prolific and beloved hymn writers of history. Together, they would transform the face of England with revolutionary ministries to the poor and downtrodden, creating a movement that laid the groundwork for the eventual abolition of slavery.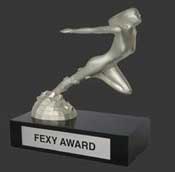 A new motion picture from award-winning director JOHN JACKMAN.

See it in selected theatres!
Now available on DVD!

"It had an effect on me. An emotional and spiritual response that comes from the way that the film makers have put across this story of John Wesley.
- Rob Allwright, Soteria Magazine