For Churches and Local Fans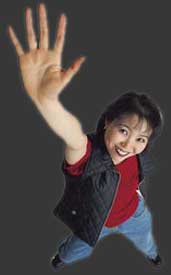 The Home Edition DVD of WESLEY is now available from Vision Video and in Christian bookstores. However, this DVD is not licensed for exhibition in churches or theaters. It is only for use at home in your living room with your family. A separate license must be arranged for any public exhibition.

To have an exhibition of Wesley in your area, there are now four options:

►Book Wesley into a local digital cinema
►Special Church License - or buy our Church Movie Night Kit!
►Special fundraising license for Churches/Districts
►Special exhibition license for schools, colleges, and universities
Click Here to purchase a Church License!
Click Here to Sign Up for the Fundraising License!
Click Here to Request A Cinema Screening in Your Area!

Download Full-Rez Trailers to Project in Worship!


How can I get a screening of Wesley in my area?
We are currently booking theatrical screenings based on areas where there is demand and a local church or volunteers who have agreed to help promote the movie. Click here to request a screening in your area!
How can my church sponsor a screening?
We need local volunteers who will put up posters, call their friends, call the local Christian radio stations, and get the word out about the local screening. Please click here to sign up!
Does it cost anything for a church to sponsor a theatrical screening?
No, we just ask that churches place information in their newsletters and bulletins, announce the event, put up posters, and organize members to attend as a group if desired. Just like going to any movie, each individual pays normal admission at the theatre.
To show the movie at your church, purchase the affordable CHURCH EXHIBITION LICENSE. There is no further cost, and the license allows you to show the movie again and again in your facility.
To use Wesley as the attraction for a major fundraiser (usually district-wide or several churches together) you must sign a fundraising agreement. There is no up-front cost, but 50% of the offering must be submitted to Foundery Pictures after the event to pay for exhibition.
Are the stars or the director available to speak to my church or group?
Yes, in conjunction with a local screening a local church (or group of churches) may wish to underwrite the cost of having one of the lead actors or the director come to the community to speak. Often individual donors or local businesses will help sponsor this cost, which varies based on actual travel and lodging, and appearance fee.
I've volunteered to promote the movie in my area. What do I need to do?
If you have signed up to promote the film in your area, our promotion coordinator will get in touch with you be either email or phone and explain the process to you. The first step is to identify a local digital cinema and have everyone you known call their manager to ask if they are planning to screen Wesley! This will let the theatre manager know that there is local interest in the film. You may be asked to distribute posters to area churches, to call area churches and radio stations, and "connect" us to the people in your areas that would be interested. Of course you need to let your friends know!
Other things you can do:
Call the local judicatory office of your denomination and other denominations to ask if they would email bulletin announcements and printer-ready bulletin inserts to all their local congregations.

Call pastors you know and encourage them to announce the film to their congregations and organize groups to attend. It's an ideal film for youth groups, confirmation classes, and retired groups to attend together! Sometimes local theatres will have group discounts.

Does your local radio station have a call-in show? When the dates for screening are announced, call in and let everyone know!

If you know someone at the local newspaper, radio or TV station, let us know who that is and give us an introduction. We're glad to have one of the actors or the director do exclusive remote interviews!
Our promotion coordinator can be contacted by phone at (336) 309-0499.