Host a Church Movie Night!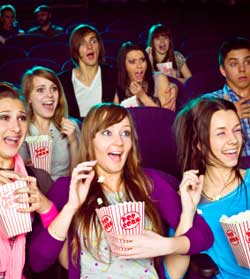 Host a movie night at your church featuring Wesley! It's simple --

Purchase the DVD and a Church Exhibition License from our web store, or purchase the complete Church Movie Night Kit, which includes everything you'll need except the popcorn!

Make sure you plan with enough lead time to publicize the screening in your congregation. Have an article in the newsletter (you can download hi-rez artwork your can include HERE) put posters in prominent places in the church, have it announced in all Sunday School classes, small groups, and fellowship groups.

If your church uses projection during the service, you can even download the full-resolution movie trailer HERE and play it during your announcements before worship to promote the movie!

Make sure you have plenty of popcorn and sodas available! And plan a little discussion time after the movie! Download our discussion guide HERE.

Although you cannot charge admission, you can take up a freewill offering to offset the cost of the movie license. Most churches are able to collect enough in this offering to completely pay for the license.


Remember, the DVD is licensed for HOME USE ONLY, and you cannot legally exhibit the movie in your church (or Sunday School, college, or public library for that matter) without a special license. We've made sure that the special Church License is affordable for any size congregation -- and unlike other movie licenses, which are for a single screening, our license allows you to show the movie as many times as you want in your facility.