Screenings
Bring Wesley to Your Area!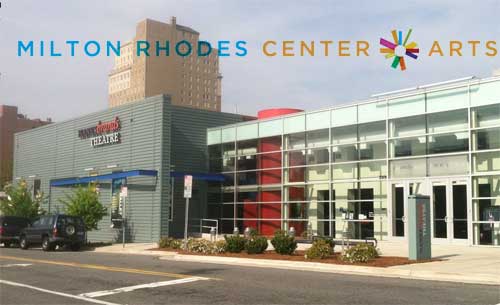 Winston-Salem, NC
Saturday, September 1, 2012
HanesBrands Theatre
Milton Rhodes Arts Center
209 N. Spruce Street
Winston-Salem, NC 27101
Box Office Phone: (336) 747-1414
2:00 pm and 7:30 pm
DOWNLOAD PRINT-READY PDF BULLETIN INSERT!
Audience Q&A will follow each screening! Meet the stars!
PLANNED PERSONAL APPEARANCES BY:
Rev. John Jackman
Director
Burgess Jenkins
"John Wesley"
Carrie Anne Hunt
"Sophy Hopkey"

Mark Boynton
"Gov Oglethorpe"



---
---
PAST SCREENINGS
Winston-Salem, NC


PREMIERE:
Stevens Center of the University of North carolina School of the Arts
November 14, 2009
Thanks to all the 1300+ people who attended this "sellout" event!
Click on the photo to the right to visit the Premiere Photo Gallery!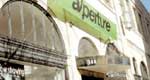 A/Perture Theatre
February 19-25
311 West Fourth St.

Thanks, Winston-Salem art film lovers for a great run!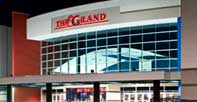 The Grand 18 - February 27 - March 4
5601 University Parkway Winston Salem, NC 2710
Special thanks to Southern Theatres for a great run - we beat #6 Valentine's Day for per-screen gross!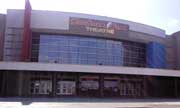 Greensboro, NC

Grand 18 at Four Seasons
February 26-March 4


Cullowhee, NC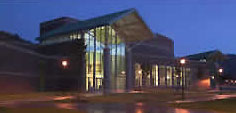 Western Carolina University - February 27, 7:00 pm
Fine & Performing Arts Center

Thanks, Cullowhee for an excellent turnout -- this screening was a benefit for the Film & Video Program of WCU!
Davidson, NC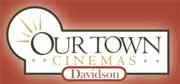 Our Town Cinema - April 23-29
Sadler Square Shopping Center
227 Griffith Street - Davidson, NC

Thanks, Davidson for a great run - we had over 600 people show up!

Lancaster & Lititz PA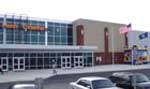 April 30-May 6
Penn Cinema 14
541 Airport Road - Lititz, PA
Phone (717)626-7720

Thanks, Lancaster County, for a super week - well over 500 people attended!
Orlando, FL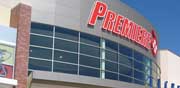 May 7-8-9 at 7:30 pm ONLY!
Premiere Cinema 14 at Fashion Square Mall
3201 E. Colonial Drive
Orlando, FL 32803



Reading, PA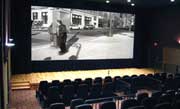 Goggle Works Theatre - May 8, May 15, May 22 at NOON ONLY!
Goggle Works Center for the Arts - Reading, PA

Director JOHN JACKMAN was at the first Reading area screening May 8 at Noon to meet and greet the audience and answer questions after the show!




Albemarle, NC
Eastgate Cinema May 14-20
823 Highway 24/27 East
Albemarle, NC 28001


Grand Rapids, MI


Celebration! Cinema RiverTown
Sunday, May 16 - 7:00 pm
Monday, May 17 - 2:00 pm & 7:00 pm
At RiverTown Crossings Mall
3728 Rivertown Pkwy - Grandville, MI 49418


Dunn, NC
Plaza Twin Theater - May 22
Dunn Plaza Shopping Center
1901 W. Cumberland St. Dunn, NC
Sponsored by Divine Street United Methodist Church
Proceeds Benefit Haiti Relief
Williamsport, PA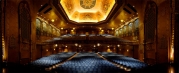 Community Arts Center - Friday, May 28 - 7:30 pm
220 West Fourth Street Williamsport, PA 17701
This is the magnificently restored 1928 Capitol Theatre, with seating for 2200 people - now owned and operated by the Pennsylvania College of Technology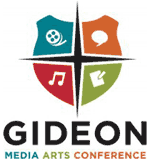 Ridgecrest, NC

Gideon Film Festival
June 5 - evening screening
"Where Art and Purpose Meet"
LifeWay Conference Center, Ridgecrest, NC
CONFERENCE WEBSITE


Johnson City, TN
Real-To-Reel Theater
June 4-10, 2010
130 West Springbrook Drive
Lakeside, OH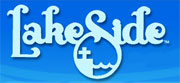 Orchestra Hall Movie Theater at Lakeside
June 8

This screening was part of the Western Ohio Annual Conference
of the United Methodist Church
Port Orchard, WA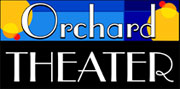 Historic Orchard Theatre
June 4-5-6, 2010 and then HELD OVER! June 11-12-13
822 Bay Street - Port Orchard, WA 98366




Bakersfield, CA


The Historic FOX Theater
JUNE 13, 2010
2001 'H' Street
Bakersfield, CA 93301

Celebrity appearance by supporting actor BILL OBERST ("Peter Boehler") highlighted the event!

Savannah, GA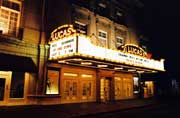 Lucas Theater
Friday, June 18 - 7:00 pm
32 Abercorn St.
Savannah, GA 31401 USA
Celebrity appearances included stars BURGESS JENKINS ("John Wesley"), R. KEITH HARRIS ("Charles Wesley"), CARRIE ANNE HUNT ("Sophy Hopkey") and director JOHN JACKMAN!
St Louis, MO


International Christian Visual Media Assocation
Crown Awards
June 25 - SHOWTIME 3:10 pm
Airport Hilton
Wesley took home BRONZE AWARD for BEST PICTURE and SILVER AWARD for BEST DRAMA OVER $250,000! Congrats to everyone!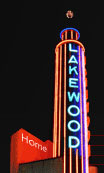 Dallas, TX
Lakewood Theater
Saturday, July 17 - TWO SCREENINGS, 2 pm and 7 pm
1825 Abrams Parkway
Dallas, TX 75214

Thanks for a great run, Dallas! Celebrity appearances by star R. KEITH HARRIS ("Charles Wesley"), and director JOHN JACKMAN!
Port Talbot, Wales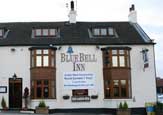 International Christian Film Festival
Port Talbot YMCA
Tuesday August 3rd


Ypsilanti, MI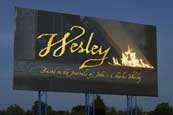 Friends Family Drive-In
Friday, August 6
7890 Tuttle Hill Rd.
Ypsilanti, MI 48197-9747
Franklin, NC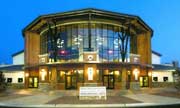 Smoky Mountain Center for the Performing Arts
Friday, August 13 - 2:30 pm
1028 Georgia Road
Franklin, NC




Tenbury Wells, Worcestershire, UK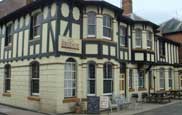 Heart of England Film Festival
Saturday, August 14, 2010 - 4 pm
The Crow Pub, Tenbury Wells



Phoenix, AZ


Phoenix International Christian Film Festival
Saturday, August 28 - 3:15 PM
Coronado Room - Fiesta Resort
Tempe, AZ
Milan, Italy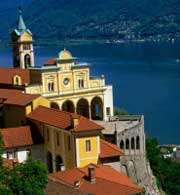 CEVMA Film Festival
Christian European Visual Media Association Conference
September 15-19 2010
HOTEL CASTAGNOLA
Via degli Oleandri






Houston, TX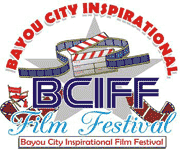 Bayou City Inspirational Film Festival
October 8, 2010 - 7:30 pm
Wesley (Opening Night Feature)
VIC Theatre
Houston Visitors Center
901 Bagby St
Houston, TX 77002
We took FIRST PLACE in the Feature Film Category!
Visit www.bciff.com for full results!
Fayetteville, NC

Wesley Heritage Seminar
November 12-13 2010
Methodist University
5400 Ramsey Street
Fayetteville, NC 28311
Personal Appearances at this event by Director John Jackman, Stars Burgess Jenkins, R. Keith Harris, Carrie Anne Hunt, and LeAnne Bernard!
San Diego, CA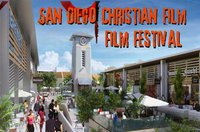 San Diego Christian Film Festival
Tuesday, December 28, 2010
5:00pm - 8:00pm
The Lawrence Family Jewish Community Center
4126 Executive Drive
La Jolla, CA



Denton, TX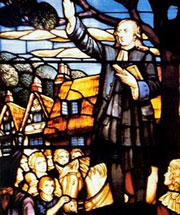 Wesley Screening
January 29
2:30 & 7:00 pm
Silver Cinemas - Golden Triangle Mall
Denton, TX
Tickets at the Box Office


Special Fundraiser for 1st UMC / Denton
Communications Ministry!
Bethlehem, PA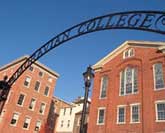 MORAVIAN COLLEGE & Theological Seminary
Foy Concert Hall
March 5, 2011
2:00 pm & 7:00 pm

Proceeds benefit Moravian Seminary Student Scholarship Fund
---
Winnipeg, Manitoba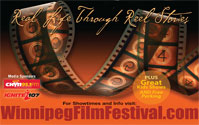 Winnipeg Real to Reel Film Festival
March 2 to 6, 2011

Venue
North Kildonan M. B. Church
1315 Gateway Road
Winnipeg, Manitoba R2G 1G5 Canada

SCREENINGS:
Thursday, March 3 - 7:00 pm Theatre 1
Saturday, March 5 - 4:00 pm Theatre 3
Sunday, March 6 - 6:00 pm - Theatre 2
---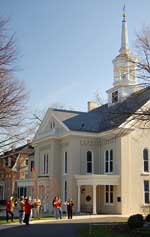 Lancaster/Lititz PA

Lititz Moravian Church
8 Church Square
Lititz, PA 17543
Call (717) 626-8515 for more information
Screening at 7:00 pm
Discussion on Wesley and the Moravians, meet and greet the actors!
Freewill Offering to benefit Comenius Foundation
Raleigh-Cary Area, NC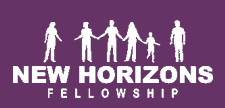 Saturday, April 2, 2011 - 6:00 pm
New Horizons Fellowship
820 East Williams Street
Apex, NC
Call (919) 303-5266 for information about NHF

Tickets $5.00 at the door!
Roxana, IL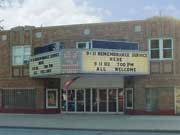 Sunday, April 10, 2011
Nazarene Community Center
400 North central Avenue
Roxana, IL

Benefit - IMAGINE NO MALARIA and NAZARENE COMPASSIONATE MINISTRIES